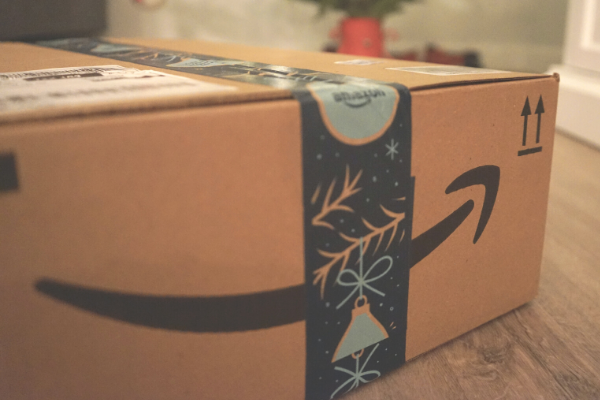 Amazon knows how to raise the bar when it comes to customer experience (CX).
It's the only website to go head-to-head with Google in the battle for product searches. And now, over half of consumers bypass the search engine altogether, going straight to Amazon to conduct their shopping queries. 
Besides the obvious ace up the sleeve (next day and same day delivery on millions of products), Amazon has also made the returns process seamless.
And the platform's customer-centric algorithm ensures shoppers receive relevant product recommendations and makes it easy for communications to be customised.
So for the most part, Amazon has done the hard work. But for sellers looking to improve customer loyalty and retention, the responsibility lies with you to have a solid Amazon customer experience strategy in place. 
Here are some things you need to do for great customer experience (and why they're important for your brand).
Improve your listings 
The first thing you need to do to make the Amazon customer journey better is to make your products stand out. Your product listings form the initial point of contact that a customer has with your brand, so it's important to leave them with a good impression.
To optimise your listings, do the following: 
Update your product information
Make sure all of your product information is accurate. Anything misleading must be corrected, as this can lead to high return rates.
Write a product description 
Your description should highlight the benefits and features of your product. Mention product functionality, how to use it, size/dimensions, product USPs, how to care for it, and other relevant pieces of information that could be helpful to the buyer.
Use the right search terms 
Optimising your listings with keywords will help your products gain visibility. But when keywords are used effectively in the copy, they can enhance your listing by providing shoppers with important information. 
Choose high-quality images 
Images can make a big difference to your Amazon customer experience strategy. Clear, high-quality product photos not only encourage shoppers to click on your listing, but they show potential customers exactly what they'll receive.
Great images help people buy with confidence – and if there's a video explaining how your product works, this is even better. 
Don't have time to manage your listings? If you want to engage your customers and increase conversion, a listing creation service could help. 
Manage your inventory 
After improving your listings, focus on your inventory. Never overlook the negative impact an out-of-stock item could have on the Amazon customer journey for your buyers. 
If you are ring-fencing your website stock for multiple channels, including Amazon, use an inventory management tool that can integrate all your sales channels in one place. 
The most important rule for selling on Amazon is to avoid being out of stock, and never sell something if it's not in your inventory. If a customer needs to be refunded after clicking 'buy' or they have to wait weeks for something to arrive, they won't shop with you again. 
Know your audience 
Any Amazon customer experience strategy has to be focused on effective messaging. In order to create the right image for your brand, you first have to get to know your customer. Identify your desired demographic and adapt your listings to them. 
For instance, if you're selling to the 65+ age bracket, things like large lettering, clean designs and a focus on health and safety are ideal. For Gen Z, you may want to change the tone of voice in your product copy and highlight features that appeal to their lifestyle.
If you have professionally crafted copy on your retail site, apply the same effort to your Amazon listings because the Amazon customer journey and experience matter just as much as your website experience. 
But remember, your website shoppers may be different to other channels. To get a better understanding of what your target audience on Amazon desires, take a look at competitors.
If the majority of sellers in your category are offering free shipping, this is a good indicator of what your target customer is expecting.  
Don't ignore reviews 
Amazon reviews are important for buyers because they provide social proof that something is worth buying. Around 93% of consumers look at reviews before committing to buy – and 68% of consumers will form an opinion on a product based on reading around six reviews. 
If your product has lots of great reviews, it makes the shopping experience much easier. But reviews can be a double-edged sword so make sure your information is accurate, your products are of the quality you advertise, and your customer service is up to par.
Because people are just as likely to leave a review if they have a bad experience! 
Learn from your seller rating
Your Amazon seller rating is more than just a vanity score. It can be a useful tool to measure your performance as a seller, and by examining it in detail you can find ways to improve the Amazon customer journey. 
Amazon also favours sellers who share its philosophy – to provide the best possible service for customers. So focusing on your seller rating in your Amazon customer experience strategy is a win-win. 
Your rating is determined by lots of factors, including shipping speed, the number of order cancellations, customer enquiries and the time it takes for you to reply to customer reviews, and A-to-Z claims.
If you have a below-average rating, dig deeper to find out why. For instance, do you have late shipments? If so, consider making your buyers happier and improving their experience by switching to Fulfilment by Amazon. 
Want to improve your Amazon strategy but don't have the time or resources? Get in touch with Seller Presto for Amazon account management services. 
If you're an established brand looking to diversify to the Amazon platform but don't know how to get started, book a 60-minute consultation with us today.