If you are an Amazon retailer in the UK or USA and want to branch out into Amazon Australia, this is the blog for you! We want to skyrocket your sales in any country and with the huge growth of Amazon Australia, it's the best time for your business to branch out overseas!

Photo by Sunrise King on Unsplash
Amazon is growing rapidly in Australia.
Amazon is growing in Australia, which is great news for overseas sellers who want to break into the Australian market. With 6 fulfilment centres and growing, Australia is now able to offer the FBA program and allow sellers to be Prime eligible. 
Amazon originally travelled to Australia in 2017, creating an outstanding revenue of $17.4 million, the following year in 2018 it grew to $292 million. In 2019 Amazon Australia about doubled their revenue to $562 million, and to no one's surprise doubled it again, to $1.12 billion in 2020. This year Amazon Australia is estimated to surpass $2 billion in its annual revenue, according to Pattern's Shopper Report 2022. 
It is clear that Amazon Australia is growing rapidly with no plans to slow down. Especially shown within Pattern's Shopper report 2022, it is also estimated that Australian shoppers will spend more than in previous years, as they will lean further into online retail to be a reliable and trusted source of their shopping. 
Australia and New Zealand opportunities.
Not only will Amazon be available to Australia but New Zealand, which is a far more remote part of the market. This is an excellent opportunity for brands big and small to go global and enter the Australian and New Zealand markets. As the fulfilment centres are in Australia the accessibility will rise for the rest of the world, soon Amazon will be available in even the most remote parts of the world, which makes now a brilliant opportunity for businesses to grow overseas. With more fulfilment centres being built as you read this blog, there has never been a better time to access the market than now!
Currently, Sydney and Melbourne have exclusive access to 1-day shipping and the rest of Australia has 2-day shipping. However, with the rapid expansion of Amazon Australias Fulfillment centres the gap will soon close, with everyone in Australia being able to access 1-day shipping.
What we recommend:
Since Amazon Australia is achieving great success at an accelerated pace, we believe that now is the best time to start utilising Amazon Australia and Amazon FBA too, the projections make it clear that the annual revenue will only keep increasing and now is the best time to take your business overseas!
By building your presence on the Amazon Australia platform now, your business will increase with its growth. When it gets even bigger, customers will already know and trust your business enough to buy from you with confidence. 
The Year-on-Year growth is already seeing a 60% acceleration, with home wear being the top-selling category on Amazon Australia.  
We recommend using Junglescout to conduct product research before deciding to sell anything, as all the information for Amazon Australia is now available. 

Photo by Photoholgic on Unsplash
Why should you sell on Amazon Australia?
Consumers want to spend on Amazon Australia:
According to Pattern's Shopper Report 2022, Consumers know that they want to spend the same or more on Amazon Australia in the upcoming year, with 44% saying they expect to spend more, and a further 44% saying they expect to spend about the same amount on the platform.
Prime membership is growing rapidly:
Pattern's general manager for Australia, Merline McGregor outlines;  "Coupled with the continued growth in Prime membership, Amazon's expected sales growth should be of interest to consumer brands and retailers as they decide whether to cooperate or compete with the marketplace." 
Plus with over 31% having their own Amazon Prime account and 9% using someone else's account, the percentages will only grow as 1-day Prime shipping becomes more accessible with the construction of more Amazon fulfilment centres. 
Language:
Whilst it may be something you didn't think of, Australia is a predominantly English-speaking country and this is a great advantage to those already selling in English, as you can simply transfer your existing listings to Amazon Australia. Simple!
Reviews and reputation:
Eligible product ASINs will also be able to use product reviews from other Amazon platforms (Eg: Amazon UK and Amazon USA) where you have already built trust with your consumers. This means your reputation will carry over to Amazon Australia easily, creating trust between you and the new consumer quickly. 
The advantage of being new:
If you become one of the first businesses to join Amazon Australia at this time, you will be able to take advantage of the market that is still open to you, which will give you a better chance of success in the long run. Beating your competitors to the Amazon Australia post will generate an advantage for your business, as you were one of the first ones there.   
What do you need to know about Amazon Australia?
Expansion to Australian Amazon: 
The expansion process is simple, you will be on Amazon Australia in no time! 
Register

to sell on

Amazon Australia

. 

Create

listings. This step is quite straightforward but if you are just starting out on Amazon here's a handy

step-by-step

by Sales Backer to get you started on Amazon Listings 101. 
This is also going to be an easy step if you are a seller that is transferring what you're already selling on another Amazon platform, simply copy and paste your product listings into the Amazon Australia listing creator section. 
     3. Finally, ship your goods to the FBA fulfilment centre or update your FBM stock for Australia (AU). 
Australian FBA:
Fulfilled by Amazon (FBA) in Australia is basically the same as it is anywhere else in the world and you can find the Australian FBA pricing here. If you'd prefer to know an estimate of what your product's specific fees would be, here's a handy fee calculator. 
We have a great step-by-step guide on how to set up an Amazon FBA account, intended for Amazon UK use, but it is applicable to Amazon Australia and will give you the basics on how to start or maintain your Amazon FBA business.
Australian Tax:
Every country is different when it comes to Tax and Australia is no exception, with the G&S (Goods and Services) tax being at 10% of the value of the product you're selling. 
Aver's have created a great G&S tax calculator so you can estimate what sort of price your customers will be paying for your products. 
Plus, it is worth noting that until you reach the $75,000 AUD annual sales threshold, you do not need to register for tax.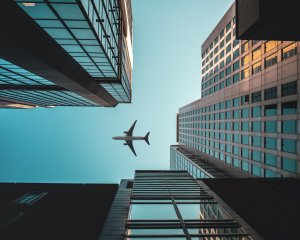 Photo by Dmitry Osipenko on Unsplash
Couriers: 
Couriers in Australia are similar to UK and USA couriers, and here is a list of the best ones we could find so far, to get you started in your Amazon Australia Journey. 
First choice shipping: With good rates and reviews, plus a supportive system in place for customs queries, they are a good choice. 
Regional Express: With everything you need from Freighting to warehousing, plus good reviews, you can't go wrong with Regional Express.
Flexport: Covering a lot of different types of shipping and warehousing, Flexport is also a reliable company to courier with.
DHL: The cheap, convenient and additional insurance options for your goods make DHL a good contender. 
Make sure you do your research when looking for your perfect courier and consider all of the options, positives and negatives before choosing. 
Keep in mind: You must pre-pay all customs costs before sending your products, this avoids big unexpected fees in the long run and keeps you and your business safe. Many couriers will advise you on this as well as complete this for you, so be sure to ask. 
Amazon Australia is growing at an accelerated pace, and you have an amazing opportunity to become a part of that growth, in a new and upcoming market. By starting now you will access the market at prime time, creating an international brand for your business as well as a chunk of Amazon's success. So what are you waiting for? Your journey to international success starts now. 
If you are interested in learning more about Amazon Australia or selling on Amazon but don't know where to start, don't worry! Get in touch with Seller Presto today and skyrocket your sales! We are a team of experts who will assist you with your business goals, so join the other businesses that trust us and contact us now!