So, what is Amazon FBA?
Fulfilled By Amazon (FBA) is a service that allows sellers to send their inventory to Amazon. The seller then pays a fee for storage and packaging costs and other fees such as referral. When orders come in, Amazon can ship out the items in stock at an Amazon fulfilment centre. 
While you sell with Amazon FBA, you also get the amazing benefit of the prime badge next to your products, which can be a make or break for some customers! This, in turn, means when customers filter their results to Prime only products (which is more often than you would think), you will be seen, rather than hidden if you didn't use FBA. 
In FBA, Amazon takes care of the selling process, they handle shipping, returns, refunds, and even customer service. This frees up time for you so that you can focus on growing your business!
When you send inventory to Amazon, they store it in their fulfilment centres. This is where Amazon employees pick and package your products ready for delivery to customers. They're located all over the world, so there's one near you!
Amazon warehouses are large buildings designed to store products. They're broken down into different areas based on product size and weight.
Amazon uses rigorous measures for security purposes. Security cameras are at each station on the floor as well as others that film what happens outside, so no unauthorized people can enter or exit the centre. As a result, your inventory is safe.
Sellers using the FBA program get the benefit of Prime shipping.
Prime members spend more money than non-Prime members, and they buy more items.
As of December 2018, over 100 million Prime members were in the US alone. Many customers are either unaware or too lazy to research shipping carriers. As a result, when Amazon is the only option, many people will choose it without considering faster or cheaper options.
This gives FBA sellers access to a large pool of potential customers—especially existing Prime members, who don't want to see a price difference between two distributors to choose one over another.
Outside of Amazon's own distribution network, there aren't many options for sellers who want to offer free same-day delivery.
Sellers using FBA also get access to Prime Pantry and Subscribe & Save.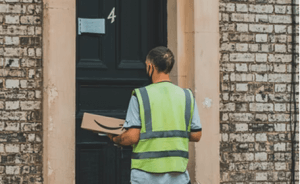 Photo by Super Straho on Unsplash
Prime Pantry is a service which allows you to buy household items in bulk. This can be very convenient for those who buy things like laundry detergent and other products on a regular basis. Allowing sellers to use Prime Pantry helps Amazon increase its revenue from customers and ties them into the Amazon ecosystem by getting them to shop there on a regular basis.
Subscribe & Save is a service that allows you to subscribe to products and get them delivered on a schedule. For example, you might be able to sign up for Subscribe & Save so that your product will be delivered when needed. This helps Amazon increase its revenue while strengthening the relationship between customer and site/service provider, which makes you more money.
Shoppers trust Amazon more than other e-commerce sites.
We all know that Amazon is one of the most trusted brands in the world. This is why it's a great platform for selling your products, regardless of whether you have a physical store or not.
But what makes Amazon so trustworthy? And how can you leverage this to grow your business?
Trust: A Verge study revealed that; "most people trust Amazon as much as their bank." A similar survey by Salsify declared that 51% of U.S. shoppers trust Amazon to give them "the most useful product information."
People trust that when they click "add to cart" on Amazon, their orders will process and arrive quickly.
Ease and convenience: In an Accenture survey, 57 percent of reimagined consumers* would switch retailers if they did not offer new fast and flexible delivery options, such as click-and-collect or curbside pickup.
Brand recognition: Amazon is the world's largest online retailer and when people see your product being sold on Amazon, they are more likely to take action. This is because they will associate your brand with Amazon and trust you, and your products.
Amazon sellers can use FBA to grow their businesses.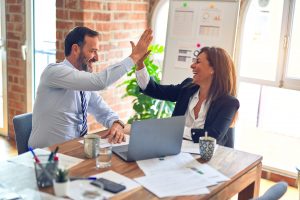 Photo by krakenimages on Unsplash
If you're a seller on Amazon, FBA has the potential to be one of the most powerful tools in your arsenal. You can use it to grow your business and create better margins for yourself.
As FBA is so popular among sellers, it's essential that you understand what it is and how it can help your own business.
That's it! We hope you found the first episode of our Amazon FBA guide series helpful. If you have any questions, feel free to reach out in the comments below or on social media. 
Get in touch with us today for a consultation on what we can do to help your Amazon business grow!
*Reimagined consumers are Accenture's name for consumers who would usually be consumers of a particular product or brand, but because of life circumstances (think of the pandemic) have decided to revise their values and think about what matters to them. This means they are "reimagined", they are similar to before but with different purposes and values, they are the new modern consumer, compared with before these big chances and circumstances.
Reimagined consumers are predicted by Accenture to leave behind brands that start to stray away from their personal values, whereas before they may have overlooked the fact that the values between them and the brand did not align.