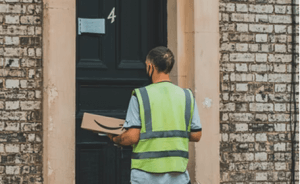 You have an existing product line or established retail site. Your traffic is good. Sales are doing well. Customers are generally happy. So why sell on Amazon too? Well, if you're looking to expand your eCommerce operations, it makes sense to diversify. And with 300 million customers, net sales of over $100 billion US dollars, and 13 global marketplaces, Amazon is a great place to start.
Could expanding your eCommerce strategy to Amazon be the right step for your business? Here are 7 benefits of selling on Amazon for retail businesses like yours.
1) People are searching on Amazon, not Google
That's right – that battle for product searches is currently being won by Amazon. This online marketplace has disrupted how people search and buy online, with over half of consumers bypassing the search engine and heading straight to Amazon's search bar.
If your business relies heavily on Google PPC and organic traffic, it could be time to diversify. Just the sheer number of people using Amazon, and the increasing number of shoppers choosing to search on Amazon is hugely disruptive. Google will always be important for product searches, and having your fingers in both pies is one the biggest advantages of selling on Amazon as well as your own website.
2) An engaged audience is ready and waiting
There are millions of monthly customers looking for products on Amazon. Unlike optimising for Google, where people are searching for things for a whole host of reasons, there's a single motive for Amazon users. They are all ready to click 'buy'.
The stats don't lie either. By the end of 2020, Amazon's net profit was up 84% compared to 2019. There are many stories of this marketplace being the pandemic giant, one of the lucky companies that profit from global lockdowns.
So why sell on Amazon now? Because Amazon slots in perfectly with retail's post-pandemic future. The way people shop has changed forever, and Amazon will continue to play a pivotal role in online shopping many years after COVID.
3) Amazon has customer experience (CX) nailed
The first issue for retail websites is that customers are now favouring Amazon as a product search tool over Google. The second is that even if they found your product through Google first and came to your website, they could still ditch you and search on Amazon instead.
According to a study, nine out of 10 consumers will still check Amazon for a product, even if they saw it on another site. So the competition is hot. When you consider how Amazon has perfected customer experience, it's no wonder. From super speedy turnaround and deliveries 7 days a week to a convenient returns process, they've made the buying journey seamless.
The biggest benefit of selling on Amazon alongside your eCommerce offering is being able to provide customers with an option of how they want to shop with you – whether through your retail site or on their preferred channel.
4) Fulfilment by Amazon makes it simple
As well as helping you improve customer experience, FBA (Fulfilment by Amazon) can free up your warehouse. If you want to sell on multiple marketplaces, inventory management and warehouse logistics can be a hassle. But FBA stores your stock, and all orders are fulfilled by the Amazon team. This allows you to focus your resource and warehouse space on website sales.
While FBA comes at a cost, it's a small price to pay compared to expanding your own distribution centres. Amazon can pick, pack and ship your orders, and it's a pay-as-you-go solution which makes it extremely cost-effective when you're scaling.
Furthermore, sellers have seen an average sales uplift of 35% when moving their products to FBA in the UK, as a result of the faster delivery that customers love.
5) Expand your business internationally
One of the greatest long-term benefits of selling on Amazon is being able to expand your reach globally. Amazon has 13 country-specific marketplaces; these are the United States, United Kingdom, Australia, Canada, China, France, Germany, India, Ireland, Italy, Japan, Mexico, and Spain. Amazon also delivers to more than 100 countries worldwide.
Plus with FBA, you can expand to Europe at a local cost. Simply choose the countries you want to sell to, and let Amazon store and distribute your products according to expected customer demand.
If you want to test the waters in a new geographical location, Amazon provides an ideal opportunity at very little risk to you.
6) Amazon is easy to use
From a practical standpoint, Amazon is simple to navigate and it's easy to start selling straight away. You could get your account up and running in 24 hours if you're well prepared. There are also tools that can help you sell, including Amazon PPC advertising, and the new Manage Your Customer Engagement Tool (MYCE).
Manage Your Customer Engagement on Amazon is a tool, which for the first time, allows brands to market directly to their customers. At the moment, it is strictly for promoting newly launched products, but additional templates are expected to be added further down the line.
Of course, while Amazon is easy to use, busy retailers don't always have the time or resources to manage their own accounts. This is where a consultant comes in handy…
7) You don't have to do it yourself
Many businesses hold off diversifying to Amazon because of the work involved. Managing your Amazon store, creating listings and overseeing PPC efforts can be time-consuming. If you don't have the time or resources to do it in-house, there are Amazon consultants who can do it all for you.
If you're new to Amazon, you don't even have to deal with the store setup process on your own. At Seller Presto, we offer a range of services for retailers, from Amazon store setup to complete and comprehensive Amazon account management and consultancy.
The main benefit of hiring a specialist is being able to make your money go further, ensuring maximum ROI. You will have more time to focus on your core business, and you can rest easy knowing an experienced Amazon expert is optimising your listings, looking after your ads, raising your brand's profile, and boosting your revenue.
From poor account management and badly optimised listings to ineffective campaigns, there are many reasons why a retailer may not get the same results on Amazon as on their own website. So bringing on board a consultant to help you navigate this is key.
Ready to start selling on Amazon? Get in touch with Seller Presto today to find out more about how our Amazon account management and consultancy could help your business grow!