The European Fulfilment Network (EFN) by Amazon, which started reopening in March 2022, is
making it easier for Amazon FBA businesses to sell their products in Europe.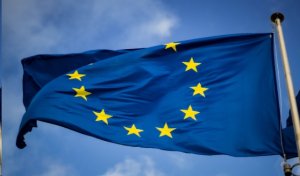 Originally cancelled in January 2021 in response to Brexit, many sellers were presented with a number of logistical challenges, with some seeing a negative impact on sales. But with the programme being reinstated, there's now a simpler process for selling on Amazon Europe from the UK. If you have an Amazon Europe seller account and you're registered for Fulfilment by Amazon (FBA), activating EFN could greatly benefit your business.
Here's everything you need to know about the reintroduction of the EFN programme, and how it will impact selling through Amazon in European countries.
What does this mean for your Amazon FBA business?
If you have an Amazon FBA account, you can now store inventory in Amazon's local fulfilment centres. This means you'll be able to fulfil orders across Amazon's multiple EU marketplaces from one single inventory pool, instead of multiple inventory locations.
Using EFN takes care of fulfilment for Amazon UK-EU sales, granting sellers valuable access to France, Germany, Italy and Spain without registering for EU VAT.
By using this network to fulfil your Amazon UK-EU orders across the customs border, you authorise Amazon (and any of its affiliates) to export goods and sign commercial invoices on your behalf.
These invoices will itemise products being sent, authorising brokers and third parties to execute any other additional paperwork that is required for export.
How can using EFN benefit you?
There are a number of benefits to activating the EFN functionality on your Amazon Europe seller account. Here are some of the ways it can help you grow your Amazon FBA business:
1. Amazon takes care of fulfilment
Selling through Amazon in European countries is simplified as you don't need to send stock to the EU. With an Amazon FBA account and EFN, all orders are fulfilled by Amazon and all paperwork is handled by them.
2. You don't need to register for VAT
There's no need for complicated VAT registration in EU countries such as France, Germany, Italy and Spain.
3. Import duties are included
Amazon also take care of all import duties and charges. When required, Amazon will collect an estimate of import fees from the customer at checkout, simplifying the process for customers and
sellers.
4. Test the market
Using the EFN functionality gives you an easy, low-risk way to test whether your products have
potential in the EU.
5. It's a low-cost option
As well as being low-risk, using EFN can be relatively low-cost too. Amazon EFN fees are roughly a £5 increase per unit, which could be covered by setting a higher price for EU offers.
What are the timescales for EFN rollout?
Some seller accounts are already able to activate the EFN function for Amazon UK-EU sales, while others are not yet eligible. However, Amazon has announced that all accounts will be onboarded onto the programme in due course, with full rollout to be completed by mid-June 2022.
If you are selling, or are planning on selling, goods to the EU, it's a good idea to start preparing now to make sure you meet the necessary requirements.
The requirements for the EFN programme
If you're interested in selling on Amazon Europe from the UK, you must have the following in place:
Access to both the UK and EU Seller Central accounts
FBA offers for your products in the UK and the EU
Inventory in Amazon's local fulfilment centres
The right settings enabled for shipping programmes and export
It's important to note that if you have multiple Amazon Europe seller accounts, these will all need to be managed separately.
Beware of eligibility restrictions
Sellers should note that eligibility restrictions may apply for certain products. To check the eligibility of your products, access the European Fulfilment Network ASIN Eligibility report (which can be found under 'Pan-European FBA Inventory Reports' in your account). This will be accessible to you once you are enrolled.
You may also use the European Fulfilment Network ASIN eligibility file to add/remove offers from
the EFN programme at any time.
Understanding Amazon EFN fees, VAT and tax
While there's a higher cost per unit for Fulfilment by Amazon via the European network, most sellers are able to recuperate these costs by increasing product prices for the EU. To check Amazon EFN fees, refer to Amazon's FBA rate card.
There's generally no VAT requirement in the destination store when fulfilling between the UK and
the EU. However, for any consumer sales below €150 (£135), Amazon must account for VAT and
customers will be charged at checkout.
For all business-to-business sales, the customer is the importer of record and is therefore
responsible for paying any import VAT and duties. But Amazon will calculate and collect these fees at checkout, simplifying the process for the customer.
How to get started with Amazon EFN
If you're an Amazon FBA business (with a registered Amazon FBA account), EFN will automatically be made available to you in all of Amazon's EU marketplaces. Complete rollout of the programme will finish by mid-June, but some Amazon FBA account holders are eligible now.
To activate the EFN function and start selling through Amazon in European countries, here are the
steps to take:
1. Copy FBA listings to each country you wish to sell (this follows the same process on each Amazon EU marketplace as it is done domestically).
2. Get your listings translated (this can be done using Amazon's automatic translation, or we can
provide a professional and bespoke translation service at an additional cost).
3. Make sure EFN settings are turned on (Go to Settings > Fulfilment by Amazon > CrossBorder
Fulfilment Settings to enable the arc you would like to activate).
4. Check the pricing of your offers and ensure your margins cover the cost of fulfilment, exchange
rates and VAT (this can be done manually on each store's FBA Inventory Page or automatically using the Build International Listings tool).
If you have an Amazon FBA business and need advice for selling on Amazon Europe from the UK,
Seller Presto can help.
We can set up, manage and run your Amazon FBA account and Amazon Europe seller accounts,
providing ads management, listing creation and copywriting, as well as ongoing consultation and
support.
To find out more about our services and how we can help you increase sales through Amazon in
European countries, get in touch today.